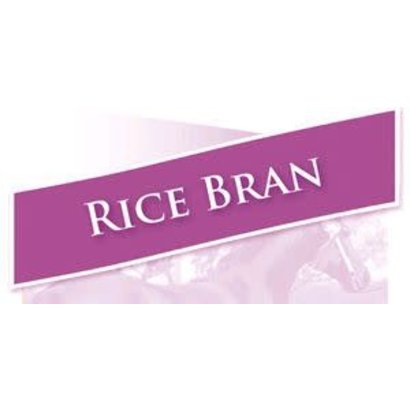 Equis Rice Bran Pellets
106
Availability:

In stock (27)
Product description
Brand:

CHS Nutrition

EAN:

748252484307

Article number:

106

Availability:

In stock (27)
Every horse or pony will benefit from Equis Rice Bran, a pelleted feed that provides adult animals with an excellent source energy from fat and fiber. It's also fortified with calcium to maintain the calcium-phosphorus balance in your horse's diet. And the high fat content improves coat bloom.

BENEFITS
The Equis® Rice Bran is pelleted for ease of feeding, to minimize waste, and improve the stability of the beneficial fatty acids naturally occurring in rice bran.
Calcium has been added to Equis Rice Bran to compensate for the natural high phosphorus in rice bran. It is very important to balance the calcium and phosphorus ratio in the horse's total diet.
Add shine to your horse's coat with the natural oils in Equis Rice Bran pellet.
Made in the Northwest for the northwest equine. Enjoy the benefits of a premium feed at an affordable cost.