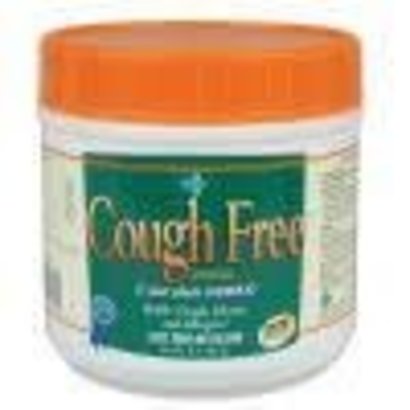 Farnam Cough Free
9782
Availability:

In stock (3)
Product description
Supplement which helps control stable cough, heaves and seasonal allergies. Aids in the support of the respiratory system. Safe to use on pregnant animals.
Contains ginger root, elecampane root, kelp powder, fenugreek seed, iron, sulphur and gentian root.
Dosing:
 Feed two scoops(1oz) per day for 5 days. If symptoms persist, feed one scoop(1/2oz) until symptoms cease.